Robert Thor and Fredrick Pedro Mobacker joins the band
18 March, 2022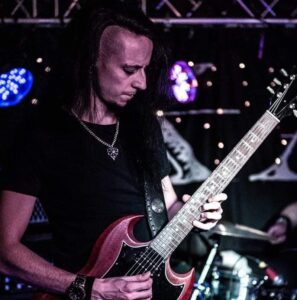 After filing for divorce a couple years back, it is with great pleasure we can announce that Robert and Carpet Dime has made amends and he is back to blast them awesome low end tones in your face once again!
This time it feels right and we can't wait to play live for you all, and go into the studio to record some new music!
Robert wishes the Force to be with each and every one of you!
Also, you might've spotted him at shows and in photos with the band, so now we decided we can't keep him a secret any longer!
After hearing some of Fredricks music on a dark winters eve Linn demanded him to join Carpet Dime as a full-time guitarist, and now he's here! Thrilled to have you! And we can't wait to write and record the next album with you!
Give it up for Fredrick Mobacker!!