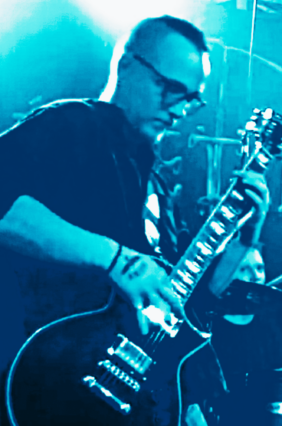 Date of birth 1995
Place of birth Stary Sacz, Poland
Known for not knowing what to say
Profession Carpenter
I have a degree after 4 years in national music school (lead instrument classical guitar). I began my guitar adventure on playing guitar on church choir.  
First pop-rock band at the age of 14. Playing a few gigs in school.  
 
Next project was 'The Attic' (rehearsals were held in an attic) playing mostly classic 70s rock.  
 
With the next band University of PAGOR (2011-2012) we played many gigs in town squares, pubs, schools, pretty much anywhere.  
The main reason for creating this band was to support charity collections In 2012. I created an acoustic guitar duo which later become T.G.B band. Never had the chance to present it live but managed to record a few home made singles. 
Moved to Sweden for the music!
Equipment
Electric guitar: Lsp EC-256 Samick by Greg Bennett avion av-1  
 
Amp: Fender frontman 212r Pedals:  
 
Guitar processor:  
Zoom g11  
Cry baby dunlop GCB 95  
Looper Harley Benton  
Compressor Behringer CL9  
DI box Mooer MDI1  
Tuner TC electronics polytune 3  
Distortion Boss DS 2 Turbo  
 
Acoustic guitar: Hagstorm siljan grand auditorium  
Cort evl a6 bks  
Samick d16ce  
Fender dg20ce  
 
Classic guitar: Alhambra 3f  
 
Bas: Marlin Sl300b  
 
Digital piano : DP-20  
 
Electronic drum kit:  
Behringer XD80