Here we come Future Echoes 2023!!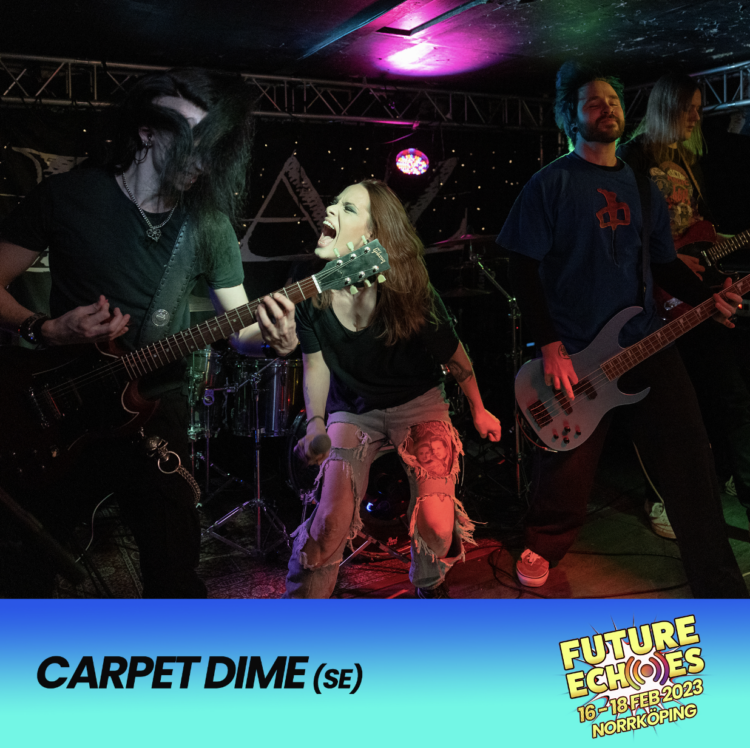 15 January, 2023
Big news, we will be playing at https://futureechoes.se/ 2023!
A huge thanks to Future Echoes for organizing such a fantastic event and giving us the chance to participate!
Future Echoes
is Sweden's new showcase festival that kicks off the 16-18th February 2023 in Norrköping, Sweden. The festival will have 100 artists from around the world and an international music conference with international speakers. The festival is held at several venues in central Norrköping. The festival has gotten off to a good start and already has several international collaborations with artist exchanges, through the collaboration with the UNESCO Creative Cities Network in Norrköping.
Where and When:
16-18 February 2023, Norrköping, Sweden
Tickets:
https://futureechoes.se/tickets/
Carpet Dime @ Future Echoes: